Sony announced this week that PlayStation Vue has now been integrated with the Apple TV app which will allow the users to view on-demand content and sports right from the Apple TV app on iOS and tvOS.
PlayStation Vue is the first pay-TV provider that is integrated and featured on Apple TV app and it features content from almost every major streaming service and cable channel with the exception of Netflix.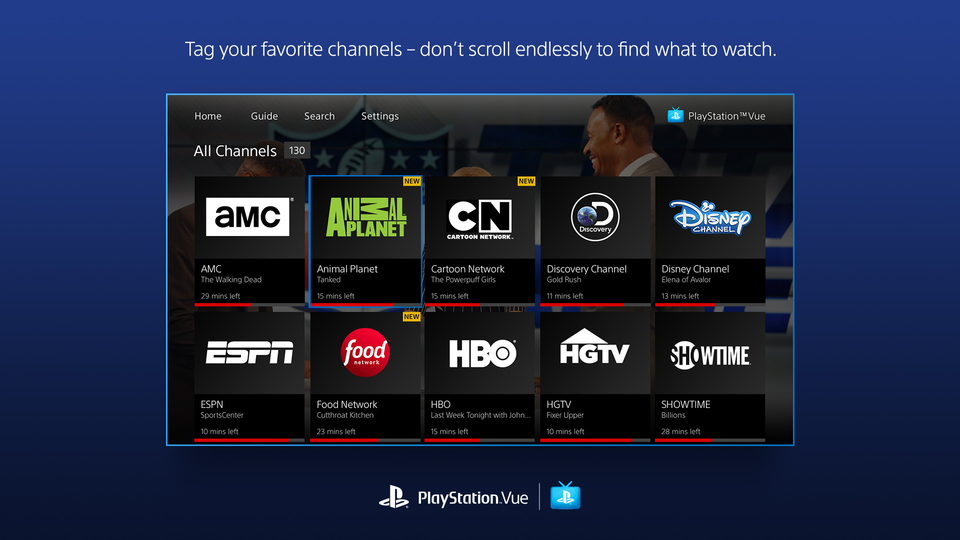 The Apple TV gathers all of the content that you have access to in one place and it will tell you about the TV shows or movies and where you can find them. It also recommends you new content based on what you are already watching and what content you currently have.
Sony also stated that on the TV app, users will be able to watch the content from its nationally available channel and live sports from both regional and national channels.
For those of you thinking that where would you watch the content, you will watch the content on the PlayStation Vue. Once you choose a film or a TV show from the Apple TV app, you will be switched to the PlayStation Vue app but Apple TV app makes it easier for you to find what you are looking for.
If you already have a PlayStation Vue account, then the Apple TV app will ask you if you to connect PlayStation Vue account next time you open the app on Apple TV or iOS device.