Back in 2017, Apple acquired a Finnish company called Beddit and now, today, Apple has released the first Beddit sleep tracker. The Beddit 3.5 Sleep Monitor is a thin sensor strip that you can place under your pillow or bedsheet and it will track your body movements throughout the night.
The size of this sleep tracker is very small, about 2mm and it can measure sleep time, heart rate, breathing, snoring, and bedroom conditions such as humidity, temperature.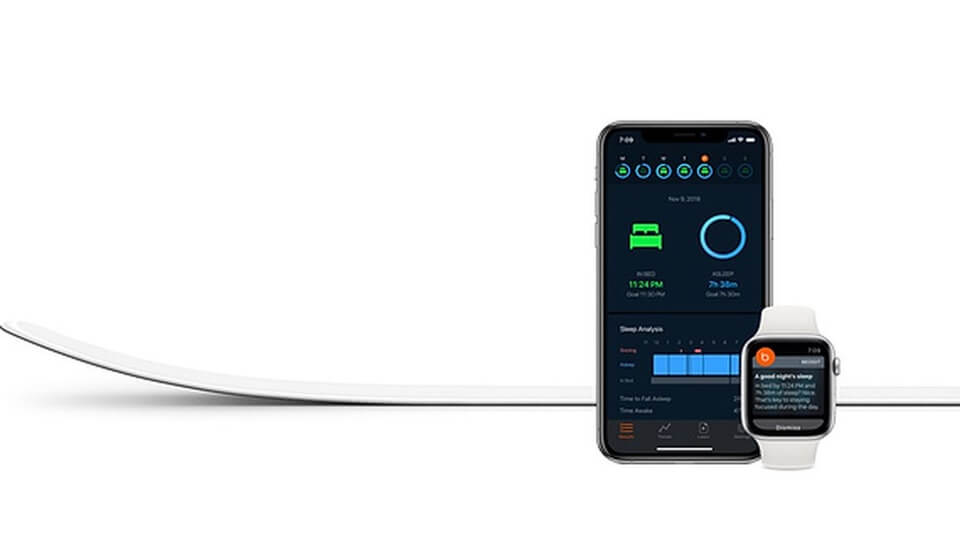 As Apple mention on its websites that:
"With automatic and accurate tracking, you get a full picture of your night by measuring sleep time, heart rate, breathing, snoring, and bedroom temperature and humidity."
The advantage that you have with this sleep tracker over other sleep monitoring trackers is that you don't need to wear an activity tracker to bed or remember to use it as to track your sleep movements and information.
However, you still have the option to connect the sleep tracker to your Apple Watch and then you track your sleep information on Apple Watch. You can also access your sleep and heart rate data from the Health app on iOS 12 or later.
Apple Watch Series 4 doesn't have any native sleep-tracking abilities to offer(which it should have) but for now, there are third-party apps that will help you track your bedtime information and there is also Beddit's own app available.
The Beddit 3.5 Sleep Monitor is available to purchase for $150 on Apple's Website and Apple Retail Stores.