Adobe's annual MAX conference has started in LA and the most important announcement made there was for photographers that full version of Photoshop is finally coming to iPad.
There have been rumors circulating the media about the full version of Photoshop finally coming to iPad but there hadn't been an official word from the company up until now. The iPad users will be able to use the full version of Photoshop on their tablets from next year.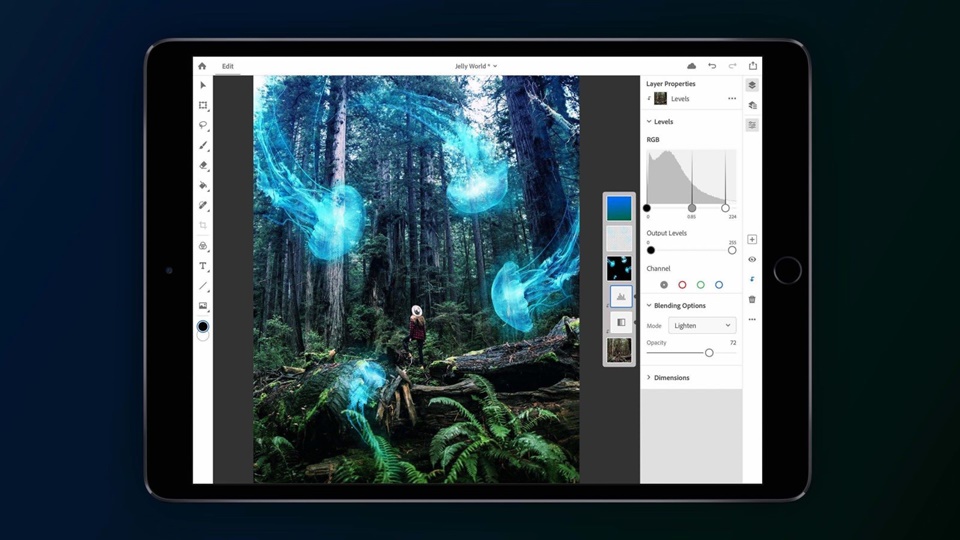 Although Adobe has already some of its photo editing apps available for both mobile and tablets including Photoshop Lightroom CC, Photoshop Mix, and Photoshop Express, however, these apps provide editing on a small level.
None of these apps can match up to the potential of the desktop version of Photoshop which is now finally coming to iPad.
Photoshop CC for iPad, just like the desktop version, will support the same PSD files and will come with layers, masks, and other editing tools just like its desktop companion but the app has been designed to support the touch functionality of these tablet devices.
The Photoshop CC app is a part of Adobe's Creative Cloud meaning you can easily continue editing between your devices. Along with that, Adobe also announced that PSD files will now be supported by more apps in Creative Cloud than before.
Adobe also made announced about other CC apps that all will get their own updates including Lightroom CC in which you will easily be able to import images from Apple Photos.
Adobe has only announced about Photoshop CC coming to iPad users but the company also promised that it will soon come to other platforms when they are ready. Adobe didn't confirm anything about the pricing of Photoshop CC for iPad.