Reports suggest that Amazon Music is finally coming to Android TV as there has been spotted a listing for Amazon Music TV version appearing in the Google Play Store, but the app isn't available just yet although there is an option to pre-register yourself for the app.
It is kinda late for a major music streaming service such as to come on Android TV as other music services have been available on Android TV for quite some time such as Spotify's TV app which came to Android TV way back in May 2016, more than two years ago.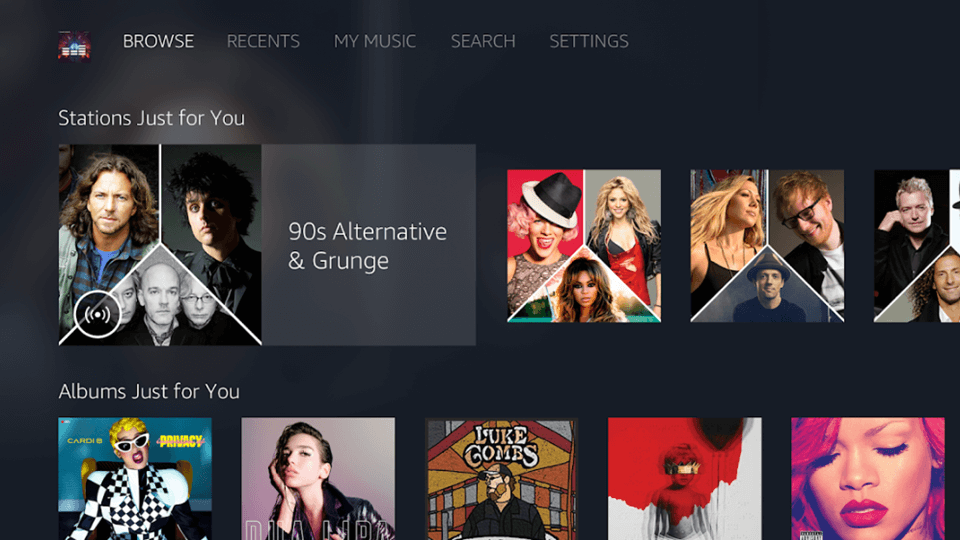 As the app appeared on Google's Play Store listings, some screenshots also came with it which shows how the app will look and judging from the screenshots, the interface looks clean and stripped down.
Amazon Music service comes with Prime account which provides access to over two million songs from various artists, ad-free while the upgraded, the upgraded tier plan called Amazon Music Unlimited gives you access to over 50 million songs from different artists on-demand, ad-free along with other options such as downloading the song, unlimited skips, or high-quality audio options.
There is no time frame that when will the app be available but if you want then you can pre-register yourself from the Play Store.