At the mid of 2017, Instagram announced something about testing a feature called favorites which was an attempt to reinvent friends lists and allow people to share their posts with a limited number of people.
After about a year and a half, Instagram finally released this feature but twisted this private sharing feature. It looks way different than it was looking in 2017.
This private sharing feature is called "Close Friends" which will be limited to Instagram Stories meaning that you can only share your stories with a selected list of people.
To use this feature, open up the Stories camera or swipe right from the main screen of the app and take a photo or video or upload one from the gallery. After you finished with selecting a photo or video, you will notice a new green button at the bottom with a white star in it.
Tap on it, and you will be bought to the close friends list from where you can add people you like. Depending on your interaction with people, Instagram will also give you its suggestion or you can search for users from the search box.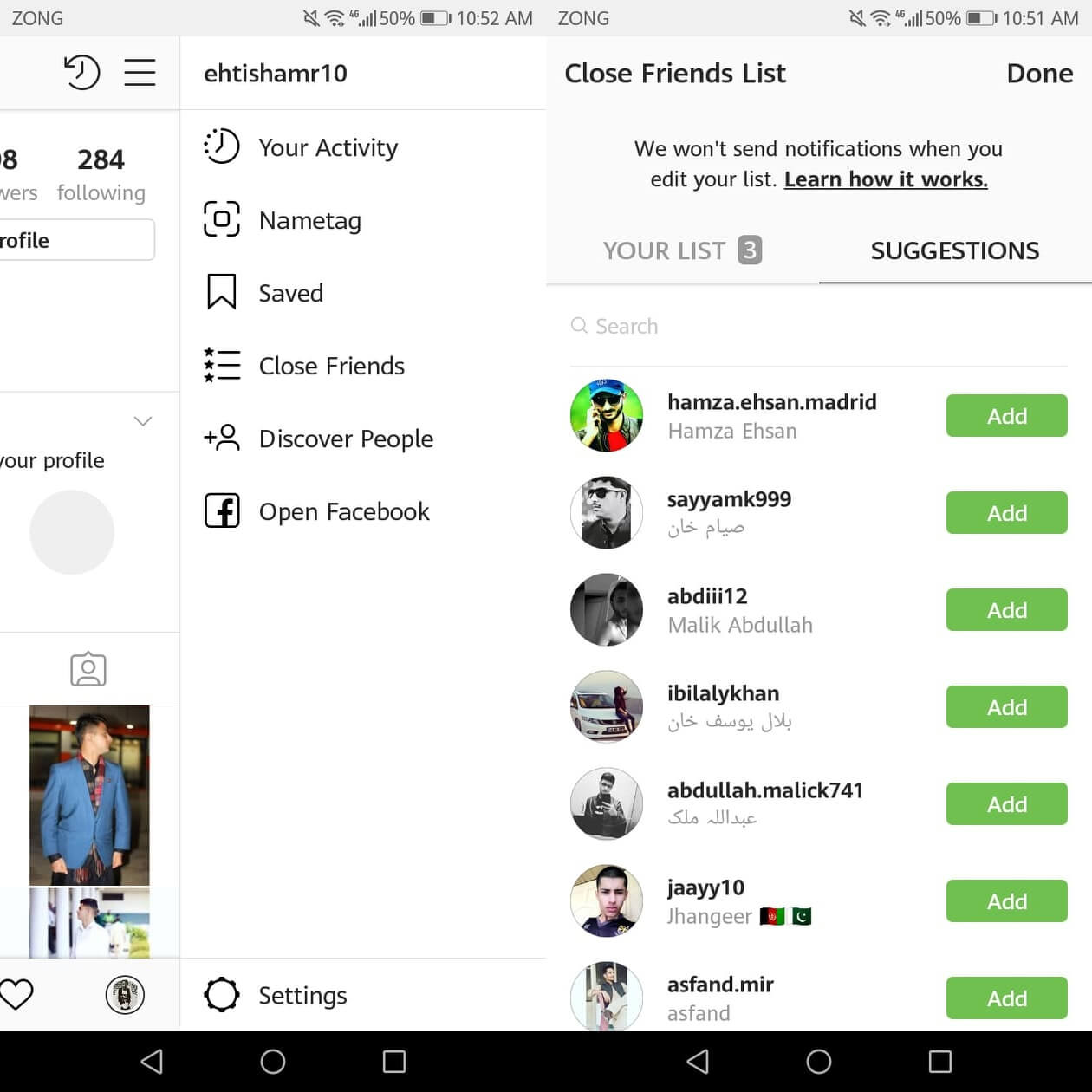 Instagram's Product lead, Robby Stein said that people typically added around two dozen people during testing.
When you have finished your list then you will be able to share to your close friends by tapping on the green circle in the Stories camera and once you do that, your close friends will see a green ring around your story meaning that a close friend has shared something with you, privately.
Friends aren't notified that you have added them to your list or removed them and no one can request to join your list. If they are on your list, a green ring will be shown otherwise they won't see it.