Sling TV is the first live TV streaming service to challenge the traditional cable setup for the US region. What started as a "cord-cutting" experiment is a full-blown top-of-the-line live TV streaming service today. You can tune into dozens of live channels for a subscription fee.
Today, Sling TV has grown to a level that it lets you record and save your favorite shows. You can live stream tv channels whenever you want, wherever you want. Since it follows a subscription model, there are no contracts involved, and you don't need to buy special equipment for it.
Features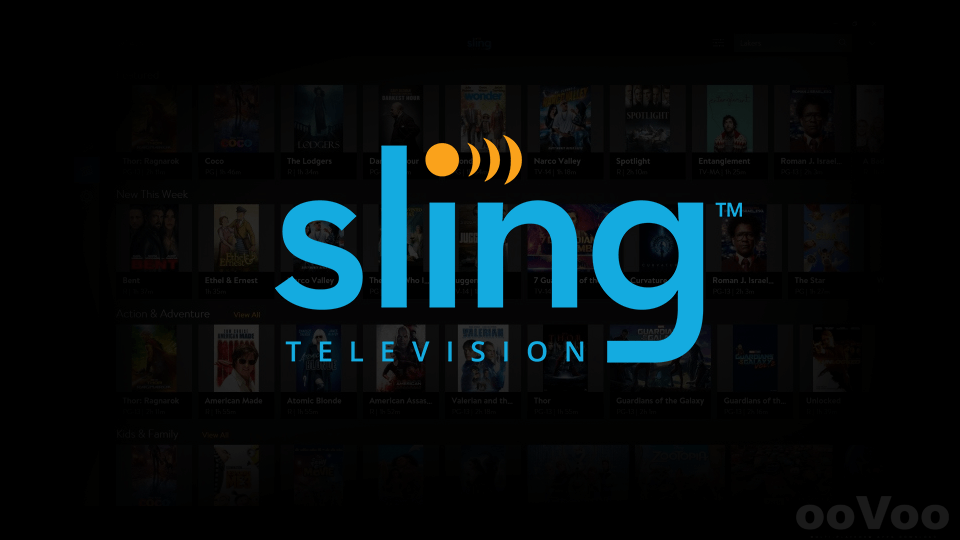 Watching Sling TV is as easy as using other video streaming services. The Sling TV apps are available for Android, iOS, AppleTV, Amazon Fire TV Stick, and Amazon Fire TV. Since it supports Google Cast, you can stream it using Chromecast to your TV or monitor. If you have an XBOX One game console, there is a Sling TV app for that too. Also, you can watch it using Google Chrome on a PC and a Mac.
Sling TV is also available on a variety of streaming devices such as the ones from the Roku family. Not only that, but the company has also partnered with T-Mobile to offer unlimited streaming to the operator's subscribers. The cloud-based DVR system will let you record up to 50 hours of live TV to capture the iconic moments.
The app offers a primary card-style interface where you get to see all kinds of channels adequately laid out. When you click on any of the live channels, it blows up to cover the entire screen, and you get playback controls at the bottom.
Using Sling TV is quite easy and doesn't involve any learning curve. The only thing is that you might have to browse through the library of channels to pick the one you wish to watch.
Plans
The Sling TV offers subscriptions as three different plans so that you can choose the one you like. Sling Orange is the basic package that provides 30 channels for $20 per month. With this plan, you get channels like Disney, ESPN, AMC, Comedy Central, Cartoon Network, TBS, BBC America, and IFC. Also, the Sling Orange is perfect for a single person viewing.
Sling Blue provides 45 channels which include FOX Sports, FX, NBC, and from Viacom network instead of Disney and ESPN. The Sling Blue plan costs $25 per month and also let you share the account with family.
You can always go all out with Sling Orange + Blue subscription for $40 per month to gain access to channels in both the packages. you
Following that, you can choose both plans to cover the major channels. On top of that, Sling TV also offers channels from other networks as add-on packs. So you can stick with the Sling Orange and still watch your favorite channels by purchasing the theme-based add-on packs.
Besides, Sling TV also offers a decent library of on-demand movies and sporting events. You can also rent the latest blockbuster movies.
Should you get a Sling TV subscription?
Absolutely! There's nothing like catching up on the news, sports or other shows whenever you are on the move. You don't need a cable TV to keep you glued to a screen. Sling TVs plans and availability on multiple platforms make it very convenient. Also, the subscriptions are quite economical, and you still get a buffet of several pay-on-demand libraries that include special sports events. You can make the best of the Cloud-DVR feature to watch your recorded streams whenever you want.
With streaming devices and smart TVs, you are only a step away from turning your living room into an intelligent media entertainment zone.