TunnelBear is the Canadian VPN service provider, and McAfee owns it currently. It provides a free VPN service access with a data cap on it. You won't find any technical jargon or encryption industry numbers or terms thrown at your face. Instead, you will learn about the necessity to use a VPN. So far, TunnelBear has over 1,000 servers in 20 countries.
Heavily loaded with the bear theme, you will find references on its site as well as in the app installations. It has one of the best free plans out there among other VPN services. Its clean and bear-animation loaded interface leaves a visual impression.
TunnelBear Features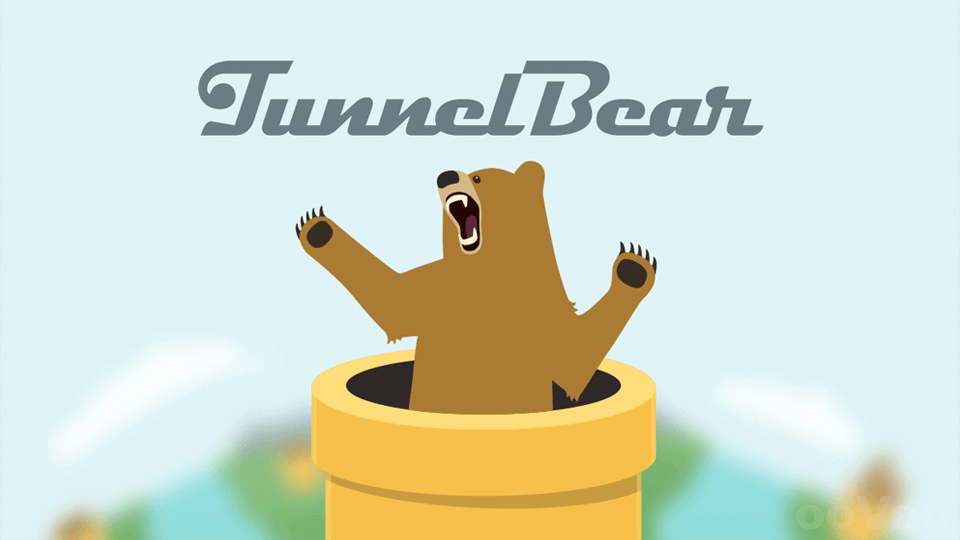 Most folks using TunnelBear's free plan have no qualms admitting how nifty it is. Sure, there is a 500MB cap. However, you get to access all geolocked services and also enjoy speeds buy choosing between several servers across 20 countries.
TunnelBear allows up to five devices to simultaneously access the web through one account. While it provides torrenting, the privacy policy forbids users from downloading copyrighted content illegally.
It also packs a Kill Switch dubbed VigilantBear which ensures that none of your Internet-demanding apps can access the web if the VPN connection drops.
TunnelBear software is available for Windows, macOS, iOS, and Android phones. It also offers browser extensions for Chrome and Opera. The Android-based phone owners can make the best of the split-tunneling feature that allows the users to define the apps for the VPN usage.
For computers, you can leave it to launch at startup and automatically connect to a server. That is one way to save some precious time.
GhostBear is another impressive feature that intends to provide access against VPN blocking. Not only that, it encrypts your data with AES 256-bit ciphers to make it less detectable by government agencies and Internet Service Providers.
TunnelBear offers an extra 1GB of data if you tweet about the service.
Privacy and Security
The Privacy Policy page of TunnelBear provides in-depth information about the type of data collected and the one left out. It does not record any data such as IP addresses or logs related to your online browsing activities. Also, none of the personally identifiable information like your app version, OS version, your monthly activity, and so on. On top of that, the company clearly states that it won't disclose, trade, or sell any personal information to third parties.
TunnelBear uses OpenVPN protocol for its Android, Windows, and macOS apps. Meanwhile, the iOS app users IKEv2 due to Apple's restrictions. Also, you can switch between protocols, but that should be fine since TunnelBear uses the best ones.
Pricing and Plans
TunnelBear is popular among the VPN users for its free service that bundles 500MB data per month. If you want to use more data and unlock a few features, you can opt for a Giant plan at $9.99 per month. If you wish to save some bucks, then you can go for the Grizzly plan which will cost you $59.88 per year or $5 per month.
TunnelBear accepts all major credit cards and even anonymous BitCoin cryptocurrencies. Above the free plan, the TunnelBear's pricing is very reasonable compared to the competition.
Is TunnelBear a Good Option for You?
If you are starting with VPN services, then TunnelBear is the best free option. Your data is not logged, and you get access to video streaming services such as Netflix. Quite often, the company engages in independent security audit to find any holes and patch them.
Whether it is 500MB or additional 1GB obtained after a tweet, TunnelBear's easy to use interface makes it a top choice for regular usage.