From wordsmiths to enthusiasts, almost everyone relies on a Scrabble Word Finder to confirm a word or two. That's a real challenge since Scrabble has an ever-growing "dictionary" that continues to add brand names and other words in its acceptable list. Also, it is easy to verify a word quickly rather than spending time arguing over it.
A typical Scrabble Word Finder site is a directory of the words accepted by Scrabble. Each of them mildly different based on different search options and support for other word games.  Preparing for Official Scrabble Tournaments? Or want to impress your friends? Check out these Scrabble Word Finder websites that give you easy access to the acceptable words and also help solve the toughest round of random letter tiles.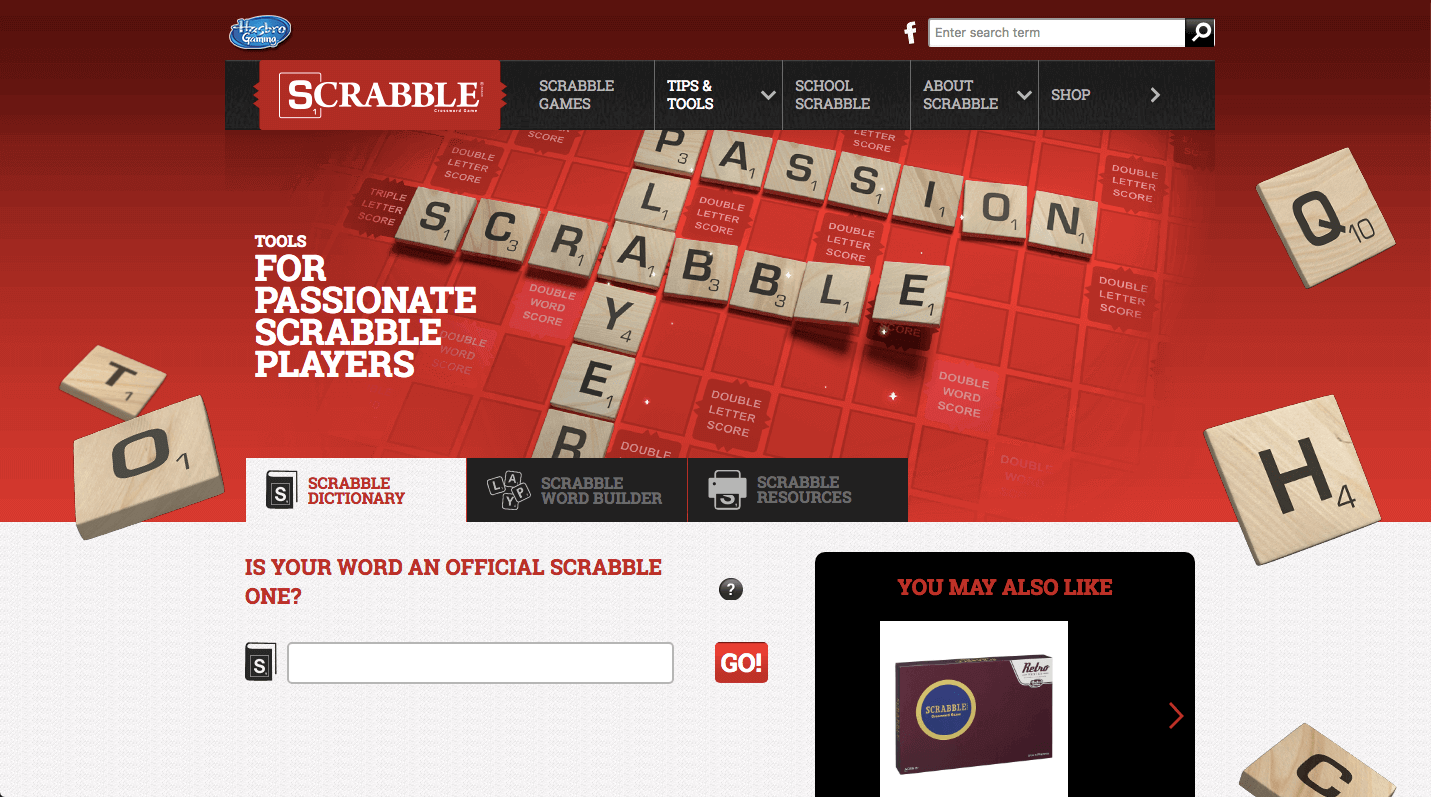 Hasbro's dedicated Official Scrabble Dictionary is the best Scrabble Word Finder to start off. You can confirm a word's legitimacy and also learn the meaning of the word along with related word suggestion. If you are stuck with odd tiles on your rack and can't think of a word, the Scrabble Word Builder lets you feed those letters in any order and comes up with best possible words as solutions. Not only that, you can see the number of points each word suggestion can bag you. While we don't encourage to use this feature to cheat, you can always use it to brush up your vocabulary and find new words. Don't miss out on the resources section to see the printable versions of word lists, official scorecard, and even official tournament rules.
As the name suggests, the Scrabble Word Finder is a typical tool that works like a search engine. It supports the TWL dictionary, SOWPODS, and Enable – three different dictionaries for particular regions. The site offers a list of words starting with each letter and a combination of two, often ending with a specific consonant or vowel. You can search for a word with up to 12 letters and even use '?' as a wildcard letter for the blank tiles on your rack. The results highlight the blank tiles and also come with a WordNet dictionary check to fetch the word's meaning. Moreover, you can see the score for every word you search. Apart from Scrabble, this site supports other word games such as Anagrammer, Jumble Words, Wordscraper, etc.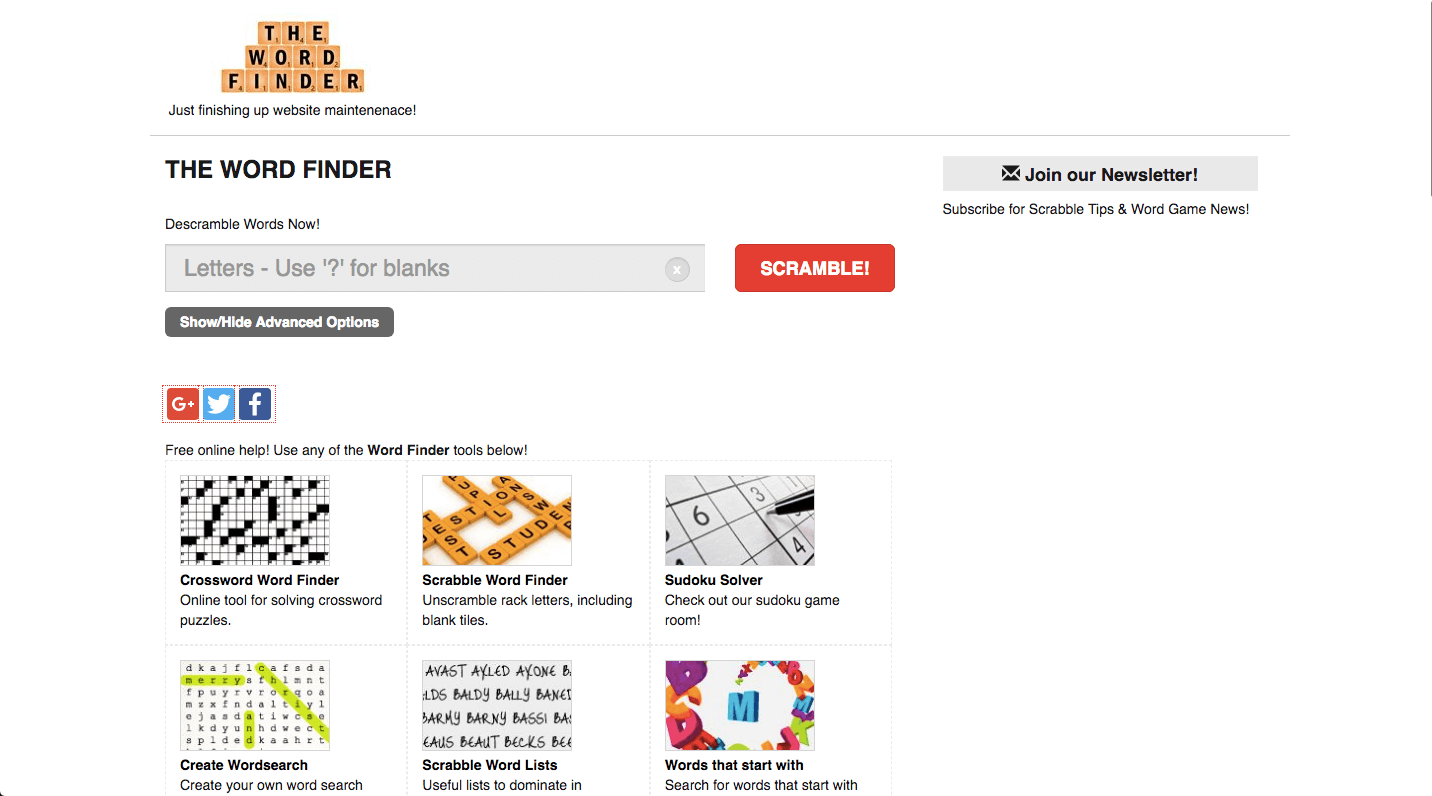 Are you looking to solve a tough tiles rack and want more word suggestions? This site's Scrabble Word Finder does precisely that and then some more. You can descramble every possible combination of words obtainable by every combination of the word using the word you add there. Besides that, you can also perform a conditional search like the word should end or begin with a particular letter. Apart from Scrabble, the Word Finder supports almost every possible word game available in physical or digital form. This site uses SOWPODS dictionary to search for words since Scrabble and Words With Friends is based upon the same. You can always access tier Scrabble Words List to brush up your memory and also solve some tricky anagrams in the process.
If you are looking for a clean and straightforward looking Scrabble Word Finder, then this is the best website. If you can find your way around using the search, this website can present you with the precise results you seek. For instance, you can search for letters that start with a particular combination or contain one. Not only that, you can perform pattern searching by placing a letter in a specific position in a word. And of course, you can find the words by length, just like the other word finder sites. This site's words and suggestions are based on the Official Tournament and Club Word List or OWL for US, Canada, and Thailand. You can also switch to Scrabble UK (SOWPODS) dictionary to include other countries like Australia and the UK.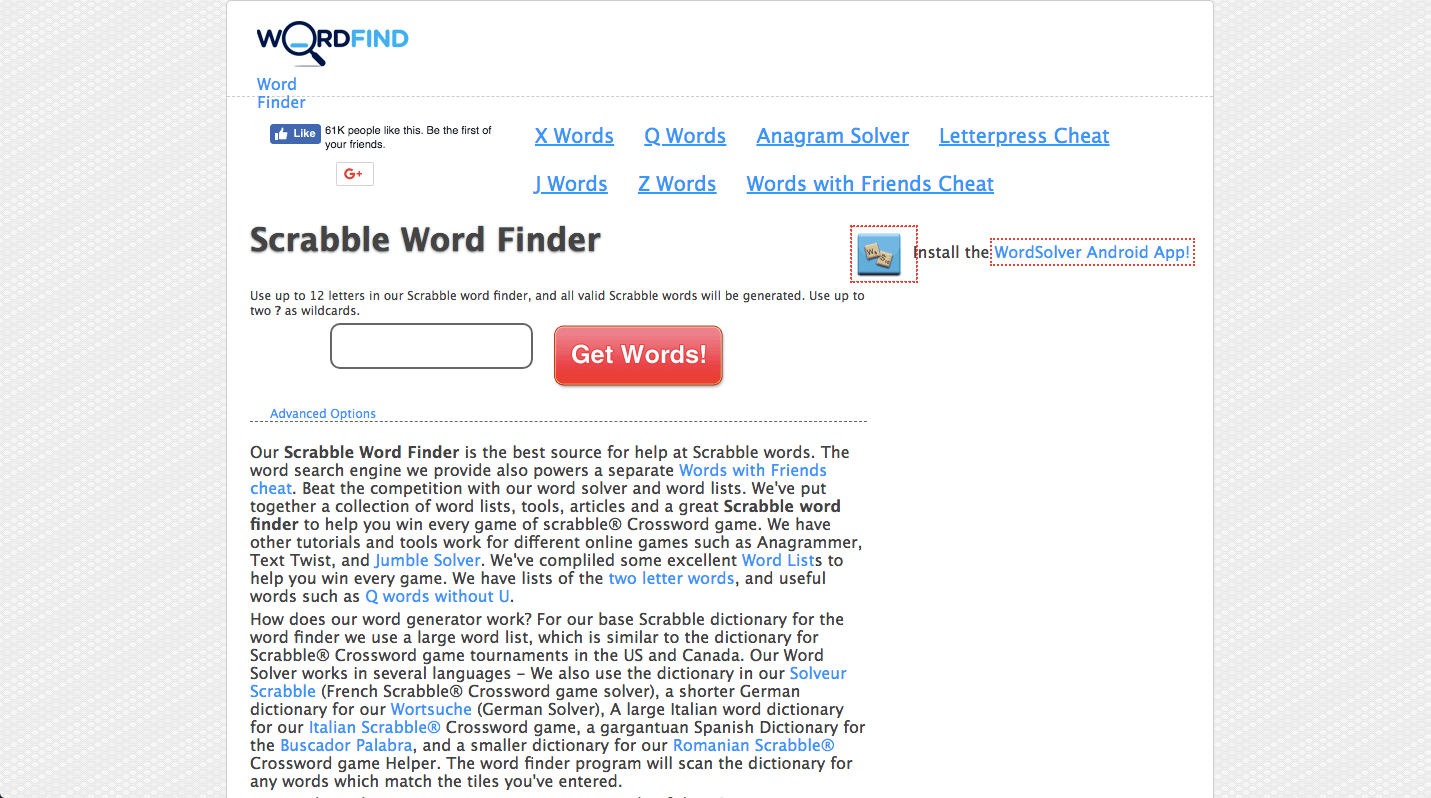 Cheating is not cool. But if you are playing a digital version of Scrabble and want to finish the game quickly, this site can be useful. Add up to 12 letters to get a long list of possible word combination segregated by the number of characters such as four letter words or seven letter words. Again, that entirely depends on the number of letters you used for the search. The resultant words come with clickable links which lead you to the actual meaning of the word. Also, you get an indication of how many minimum points you can earn by using a particular word.