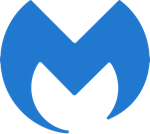 Malwarebytes is an advanced security solution designed to detect and remove the toughest of infections. Compared to the likes of traditional anti-virus systems who use the signature-based detection system, Malwarebytes is designed to detect even undiscovered and zero-day threats.
Features of Malwarebytes 3.2.2.2029b
Remove viruses which disable even the best security solutions available in the market.
Protect yourself from Ransomware and various phishing websites.
Sports a minimal interface with a Dashboard providing details of all the available and running features.
Scan all connected networks for any potential harmful infection.
Protect users from the most advanced malware and help remove the viruses.
Hyper Scan mode quickly scans all the commonly infected directories as well as the memory for any signs of infection.
The four-layer system offers rock-solid protection compared to other antivirus solutions.
Detects and stops Cryptomining software and script which are responsible for eating up system resources.
Perform a boot scan to remove viruses which cannot be normally removed when Windows is running, Using this, infections can be removed even when the system has not completed the bootup process.
Rapid Inspection mode performs a blazing fast analysis and targets threats currently active on the target machine.
Chameleon Tool helps user run Malwarebytes even when the viruses have disabled access to the software.
A special feature known as Anti-Exploit is designed to scan all the available applications and help reduce software vulnerabilities.
Users are warned before visiting a suspicious or harmful website.
Let users decide what to do when an infection is found with various options like delete and quarantine.
How to download Malwarebytes?
Get the industry's trusted software security solutions Malwarebytes from the link below: