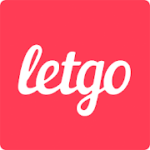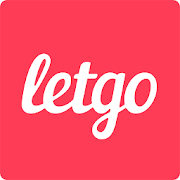 Letgo is a company that offers a website and an application to it's users to buy and sell commodities locally. The company was founded in year 2015 by the ex CEO of OLX. It also allows to chat with other locally. Basically, LetGo is an online application that allows easy buying and selling by serving as an intermediary between the buyer and the seller. The site works on Android and IOS operating systems.
Features of Letgo v2.3.50
Used Goods- Letgo allows buying and selling of used good or second hand goods. It feautures photos of a large number of products to be sold.
Chatting- It serves as a link between buyers and sellers. A buyer who likes any product can chat with the seller of the product.
Letgo Reveal- Letgo reveal is a new feature launched by the company. Using this feature, users can add rate, title and description to their product compared to the similar products that have been enlisted in the product list. If the seller feels that the price showed in Letgo reveal would earn them profit, they can sell  the product at that price or else can alter the price detail. This feature aims at informing the seller about the price the buyer is willing to give for a product.
Video Listing- It is another new feature added to the app. This feature reduces the risks of fraud and misconception. Photos of products may often be edited and the flaws may be dodged. However, this feature enables sending product in a video format. Trust between the buyer and seller would lead to secure transactions and reduced disappointments.
How to download Letgo v2.3.50?
To download Letgo, click on the below link-