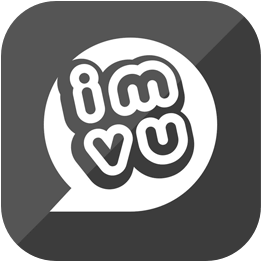 IMVU is an online virtually shared space and a popular website used by millions of people for instant messaging. People access this plaform to discover new people, chat, create and play games using 3D avatars. At present, it is the website having largest virtual items catalog which counts up to more than 30 millions. It is a kind of private social networking site which has turned into the greatest avatar community. IMVU user profile is facilitated by a home page which can be easily customized. It is very easy to change actions, add images, send and receive messages and gifts, blog writing, view visitors list, online member list, view stats and analytics, upload posts and display your music love. It is a very economical website to access all these tools on your finger tips.

Features of IMVU 510.8
● You can easily make changes in your homepage and access all the tools of IMVU.
● You can express yourself through animated stickers which make navigation through this
website interesting.
● You can bubble your conversation using some simple attributes.
● The avatar also displays some actions and give animated effects.
● You can use 3D gestures like hand-shake, hug, hello and much more through fun
animations.
● You can block unwanted actions.
● VIP profile services are rendered for free for 3 months of membership.
● It is not affected by third-party ads.
● It ensures the privacy of messages and users profile.
● 10 public rooms and 10 groups can be created using one profile.
How to Download IMVU 510.8
You can access all the features of IMVU  for free by downloading via this site. To
download, click on the button given below.