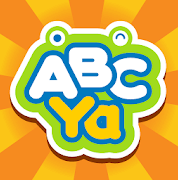 ABCya is a leading website providing school children with engaging games and activities. You can avail games and activities as per the grade your child is studying in or you can also find out activities subject wise. It not only keeps them engaged but also helps boost their brainpower. For the parents, it can serve as an attractive option in an internet world filled with websites you
wouldn't want your kid surfing. For the teachers and educators, this serves as a great option to conduct classroom activities. ABCya has been featured in TNY Times, USA Today, Fox News, Scholastic etc as a leading website for educational activities. Today it is one of the most leading educational brands for the kids.
Features of ABCya v1.0.58
Why ABCya! is a great option? Check its features here-
• Keep your wards engaged.
• Separate gaming sections according to the grade your ward is studying in.
• Separate sections based on subjects as well.
• Use it as a classroom activity with the separate classroom log-in option.
• Fun activities
• Boost concentration and brainpower with brain games
• Find subject-wise games as well
• Family log-in for personal use by your children.
• Class log-in for use by educators for their students.
How to download ABCya v1.0.58?
PC minimum requirements of ABCya are- Updated versions of Safari, Chrome, Firefox and Internet Explorer version *8 and up. Version 12 of the free Adobe Flash Player is also needed. Mobile device minimum requirements are- iOS and Android devices including Amazon Kindle.
Supported mobile OS versions of the app are-
• Android version 5
• iOS version 8
• Fire OS version 4.5
To download the app click on the link given below.