Torrents are the files contains metadata about the movie, song, tv show, or game to be downloaded using the peer-to-peer (P2P) distributed network. Since there is no central server, the file is split pieces and spread across different participating computers called seeders.
The BitTorrent Client uses metadata in a torrent file to fetch the trackers or uses the distributed hash table to locate and connect to other computers on the P2P network having the pieces of the data file. Then the exchange of pieces takes places as downloads and uploads. After downloading all the parts,  the torrent client verifies them and then finishes compiling the full file – movie, tv show episode, songs/album, game and so on.
Here are some of the best torrent sites to get torrents.
The Pirate Bay
Setup in 2003, The Pirate Bay is the undisputed titan and one of the most controversial among the torrent sites. With an interface reminiscent of a popular search engine, it is simple to browse and use for searching torrents for movies, music, tv shows, games, software, adult videos, ebooks, and even comics. Its popularity acts as a double-edged sword at times, for a lot of fake and misleading torrents get uploaded from time to time.
The torrent listings show the seeders and leechers along with the magnet links and the ones to download the torrent file. Though it serves ads, the quality of ads could spiral to obscene and misleading ones.
RARBG
If you are looking for high-quality torrents, then RARBG is the one-stop shop.  The RARBG site is straightforward to grasp for beginners and enthusiasts alike with its community feedback on the quality of the file – Movie, TV show, documentary, or games.
The RARBG initially started off as a Bulgarian torrent tracker and then blossomed into a torrents listing site in 2008. It is ideal for beginners and enthusiasts since it offers plenty of information about the torrents. RARBG focuses heavily on the quality and authenticity of a torrent file rather than quantity.
1337X
Founded in 2007, the 1337X is a torrent site sporting a cleaner forum-like index page. You can find a wide range of movies, TV shows, games, music, apps, anime, documentaries, and other content. The user interface of this site is class apart. Though several countries continue to ban it, the site functions through different domains and mirrors.
The major off-putting part of the 1337X is that it comes loaded with chock full of ads. Just like The Pirate Bay, this site acts as a directory for magnet links and torrent files.
YIFY (YTS.AG)
YIFY is the ultimate destination for a real movie buff but with limited bandwidth. You can get excellent quality of videos packed in smallest file sizes. What sets the YTS sites apart from others is the convenience of selecting a resolution in 720p, 1080p, and even 3D.  That's good for those who have limited bandwidth.
YIFY picked up after aXXo and used to release movie torrents in HD and Full HD resolutions in a file size hovering around a GB. The YTS.AG  offers all the uploads in very well laid-out interface along with the synopsis, trailer video, movie stills, and collated ratings from Metacritic, Rotton Tomatoes, and IMDb. The site does show a few ads but nothing too intrusive or off-putting.
EZTV.AG

EZTV stands true to its name and synonymous to popular TV torrents. Founded in 2005, the EZTV torrent tracker lists all the TV episodes ripped and released by famous scene groups.
Even EZTV believes in quality. If users find audio or video sync problems with a particular episode, the site lists it out clearly. It also lists torrents and magnet links for old TV shows along with details such as file size and seeders. To give feedback or comment on a torrent listing, you will have to register to the site and also skip ads.
Torrentz2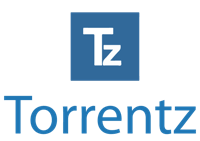 After Torrentz shut down in 2016, the Torrentz2 took its place with the same interface. The Torrentz2 is a popular search engine explicitly meant for torrents. The site boasts of indexing over 61 million torrents and yet remains available without facing any ban. Of course, you can always try your luck with its mirrors if you can't reach the main site.
Disclaimer: We do not condone illegal sharing of copyrighted material and do not encourage the use of these torrent sites. Though P2P file sharing technology is completely legal, many of the files traded through P2P are indeed copyrighted.