CyberGhost is a VPN services provider based out of Bucharest, Romania. With over 10 million users, the VPN giant routes your internet traffic through an encrypted tunnel using a dedicated server for that. It masks your online presence and spoofs your location to prevent an interception on your browsing activities by anyone, especially your ISP.
CyberGhost protects your privacy, provides faster speeds, and also blocks ads. Three key things that are often absent in the free as well as inexpensive VPN services. It has over 2800 servers spread across 60 countries.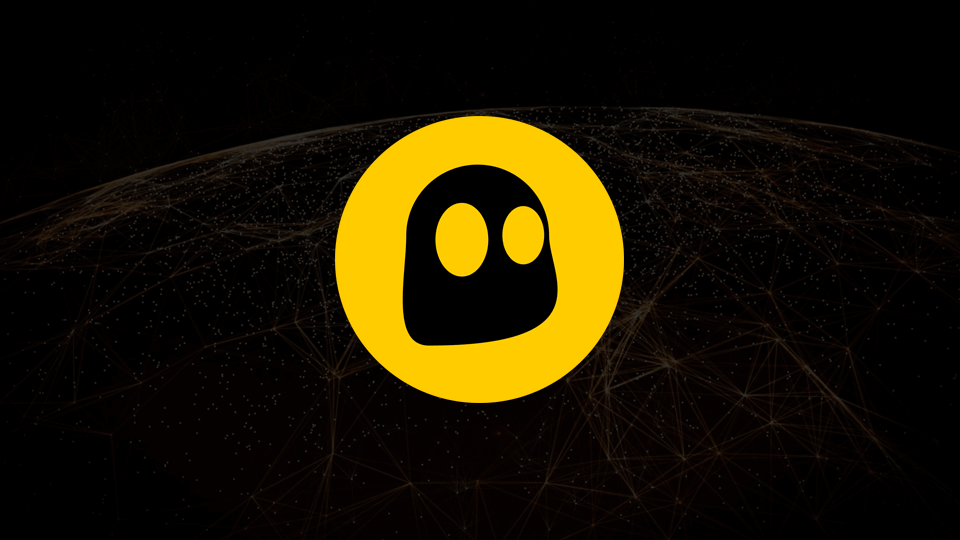 CyberGhost's plan allows using up to seven devices simultaneously which makes it a viable choice in a modern setup. Most VPNs support up to five devices.
Features
One of the best features of CyberGhost is that you don't need to enter your email address to get started. Download the client, install it, and it is ready to use in a matter of seconds. When launched, it shows a list of countries, and you can opt for 'Choose My Server' option to let the app select and connect the best server for you.
CyberGhost uses a mix of physical and virtual servers to deliver its service. You can use CyberGhost's clients meant for Windows, macOS, iOS, and Android as well.
One of the common experiences with VPN is that you get atrociously slow browsing speeds. Not only that, the latency and difference in upload/download speeds throughput become apparent.
For speed and reliability, CyberGhost supports OpenVPN on Windows, Linux, macOS, and Android. Meanwhile, since Apple is restrictive of OpenVPN protocol on its mobile platform, CyberGhost uses IKEv2 for iOS. Also, the Windows and Linux users can also use IKEv2 as well as the older L2TP protocols.
If you don't want to bother with native clients, then try out the plugins for Chrome and Firefox.
CyberGhost uses an AES-256-CBC cipher with SHA256 hash authentication for data channel while the control channel is guarded using AES-256 cipher, RSA-4096 key encryption, and SHA384 hash authentication. And finally, it maintains the secrecy of your connection using ECDH-4096 key exchange.
Apart from this, you can use CyberGhost to block ads and expect protection against malware by restricting harmful sites.
If you care about P2P file sharing and BitTorrent protocols, then the CyberGhost supports that. However, you might have to connect to BitTorrent-friendly servers from select regions for that. Mostly because of the regulatory restrictions laid down by certain countries over the use of BitTorrent.
CyberGhost displays all the servers by location with details such as status, load, and availability – free or paid plans.
Pricing
The Android and iOS can enjoy free seven-day trial. If you wish to test waters, then you can opt for $11.99 monthly plan with a 30-day money back guarantee. Otherwise, you can opt for a yearly plan which costs $60 per year. The best plan costs $99 for three years which comes to $2.75 per month.
You can pay usually using a Credit card or PayPal. You can even discreetly pay using Bitcoin. Besides, you can look out for prepaid gift cards at Starbucks, BestBuy and other places to pay anonymously.
Privacy
One of the best features of CyberGhost is that you don't need to provide your email address to use the free plan.
CyberGhost pledges to a strict no-logging policy. Many VPN providers who retain your data related to where and when of your browsing activities including your personal information. But CyberGhost doesn't hold on to any personal information. In its elaborate yet precise privacy policy, CyberGhost clarifies that it doesn't log any data you feed to other websites or IP address. Not only that, the company doesn't keep logs of any statistical information that is linkable with your account. Of course, there could be some level of logging but not at the cost of your privacy.
CyberGhost keeps the personal data like email address and payment information separate. It goes a step ahead and doesn't link User IDs with email addresses. CyberGhost goes a step further to explain its privacy policy and why certain kind of logging isn't necessary.